Banks must now display customer service ratings
Banks will now have to publish customer satisfaction ratings on their website as part of new measures to boost competition.
An investigation by the Competition and Markets Authority (CMA) found just 3% of personal and 4% of business customers switch to a different bank each year.
The watchdog hopes the new ratings, which are based on how likely customers would be to recommend their bank, will help people decide whether they are with the best provider for them.
In the first survey, First Direct came out top, with 85% of customers recommending its services. Metro Bank followed in second place with a score of 83%.
RBS and Clydesdale Bank ranked bottom of the list, with just 49% of customers recommending them.
Banks will have to display the results in branches, as well as on their websites and apps.
Adam Land, senior director at the CMA, said: "For the first time, people will now be able to easily compare banks on the quality of the service they provide, and so judge if they're getting the most for their money or could do better elsewhere.
"This is one of the many measures – including Open Banking and overdraft text alerts – that we put in place to make banks work harder for their customers and help people shop around to find the best deals for them."
From February 2019, the Financial Conduct Authority (FCA) will expect banks to publish figures on how long it takes to open current accounts and replace debit cards.
Christopher Woolard, executive director of strategy and competition at the FCA, said: "Getting a good deal isn't just about pricing. It's also important for customers – including individuals and small businesses – to be able to judge the quality of service around their current account and to see whether other providers could offer something that suits them better. This information should encourage providers to offer the services that people value."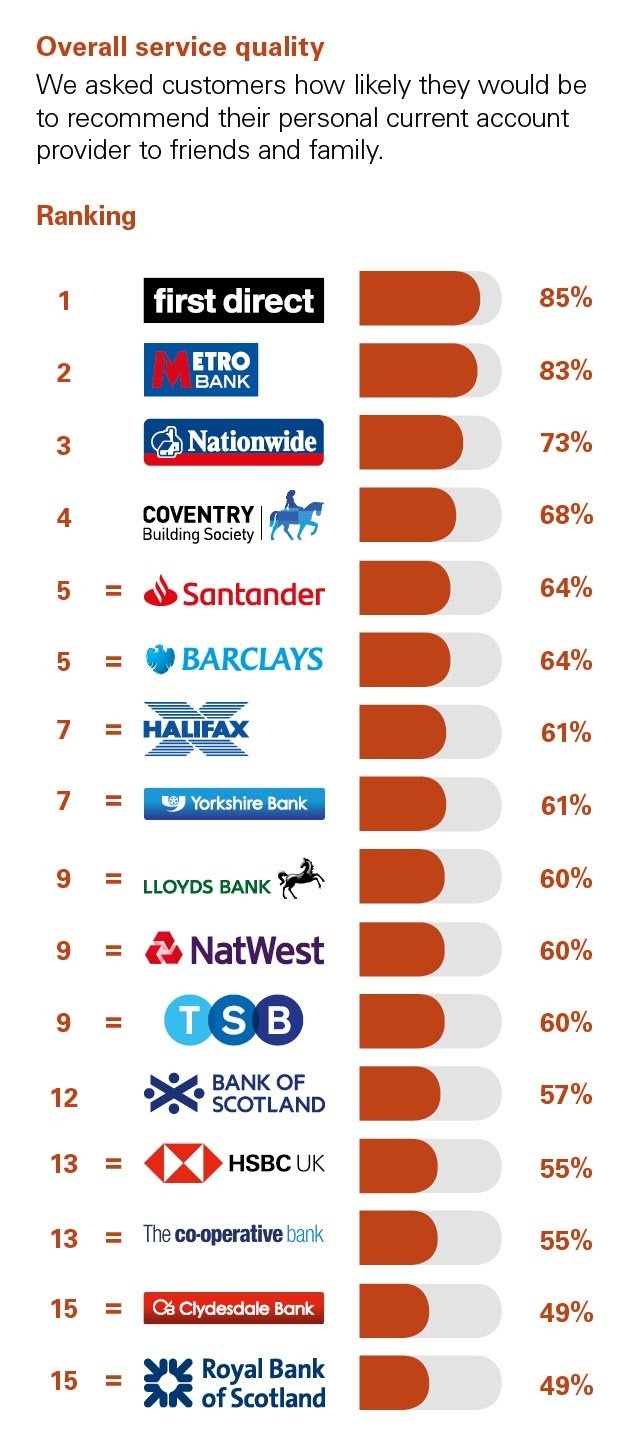 There are 0 Comment(s)
If you wish to comment without signing in, click your cursor in the top box and tick the 'Sign in as a guest' box at the bottom.